Types of Compression
Targeted Sports Compression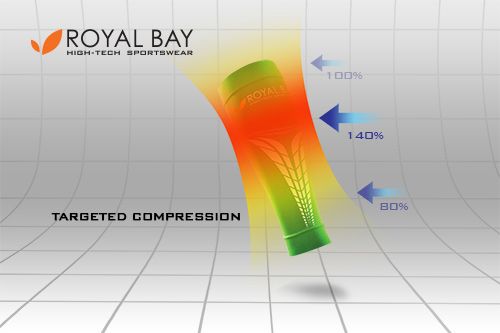 We use targeted compression only in the Extreme product line. This is a type of compression that is aimed directly at the muscle, creating a special effect that supports maximum performance. In terms of compression rate, targeted compression is the strongest.
Graduated Sports Compression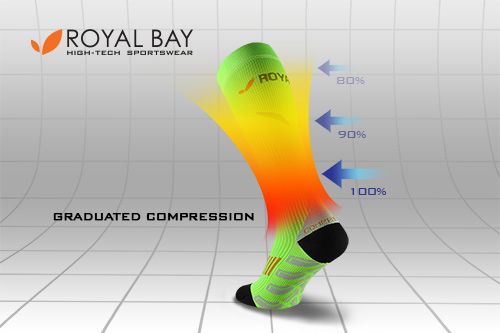 Graduated compression is used for all other product lines (Air, Neon, Classic, Relax, Thermo, and Start). This compression therefore serves primarily to improve sports performance and accelerate muscle regeneration. The compression is the strongest at the ankle and the weakest below the knee.
Medical Compression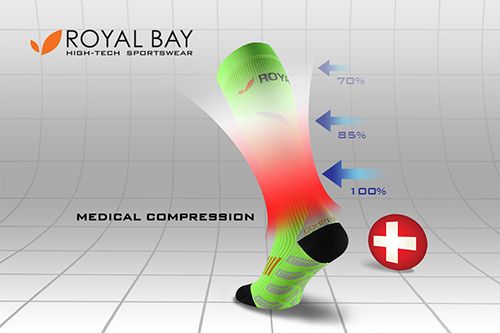 It is a specific type of graduated compression that, when used in sports, protects the muscle from the development of varicose veins and thrombotic diseases. This compression is designed for active athletes who already have health problems and want to prevent their further development due to sports activities.