Sports Socks ROYAL BAY® Air LOW-CUT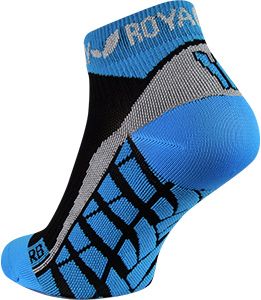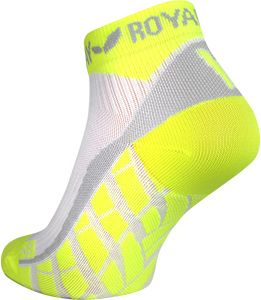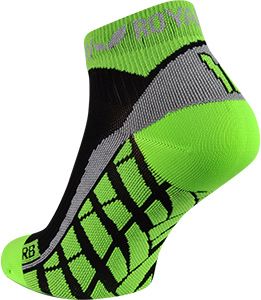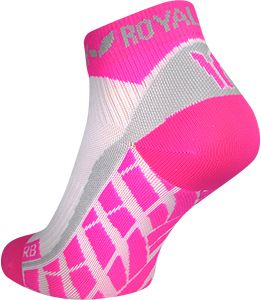 Just like the knee-high socks, also Sport socks ROYAL BAY® Air LOW-CUT are made of lightweight materials. They are available in four colour combinations and in a dynamic sporty design. The socks fit perfectly thanks to their special ergonomic shape, thus improving the athlete's comfort during sports performance. The projections on the sole absorb shocks and provide stability for the foot inside the shoe. Thanks to the tiny channels the projections create, the socks better dissipate heat, allow for air circulation, and also gently massage your feet.

ERGONOMIC FIT
MOISTURE MANAGEMENT (DeoSoft)

LYCRA® SOFT COMFORT

COVERED LYCRA®

ANTIBACTERIAL SANITIZED® SILVER

FOOT MASSAGE & ANTI-SHOCK

PROTECTION OF ACHILLES TENDON

MICROFIBRE

LIGHTWEIGHT MODEL





Compression strength is not measured for HIGH-CUT and LOW-CUT socks. All you need to know to choose the right size is the size of your feet.
Material:
90% PAD NYLON, 10% LYCRA® elastane
The high proportion of polyamide microfibre gives the product its strength. The double-wound elastic fibre provides the great compression properties of the product. The specific features of this product are also achieved through its knitting style.
Maintenance:

Wash in a washing machine at 30 °C using a gentle cycle. Do not bleach the product. Do not iron the product. Do not clean the product chemically. Do not dry the product in a tumble dryer. Do not use softeners to wash the product.