Compression Calf Sleeves ROYAL BAY® Extreme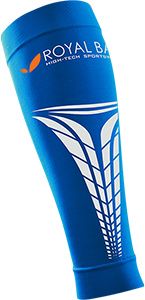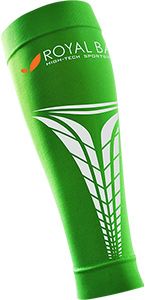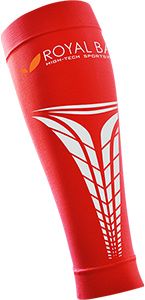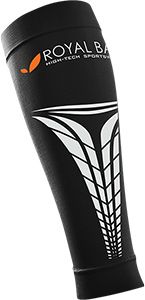 The sleeves are designed so that compression was targeted at the calf muscle, providing athletes with maximum support. The compression calf sleeve provides better venous return and supports blood circulation. This speeds up the removal of lactic acid from the muscle and delays the onset of fatigue and muscle pain. Despite VERY STRONG compression, this product is easy to put on.

MICROFIBRE
MOISTURE MANAGEMENT (DeoSoft)

LYCRA® SOFT COMFORT

COVERED LYCRA®

ERGONOMIC FIT

QUICK-DRYING

TARGETED COMPRESSION

SAFETY REFLECTIVE ELEMENTS

MUSCLE SHOCK ABSORBER









For proper selection of calf sleeves, measurement of the muscle circumference is crucial. The circumference is measured at the widest point of the calf muscle.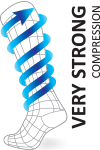 VERY STRONG
Very powerful compression for maximum performance. It is designed for top athletes and to withstand even extreme conditions. As the only one, this compression directly targets muscles, where its effect is the greatest.
For more information about compression effects, see the COMPRESSION section.
Material:
75 % PAD NYLON, 25 % LYCRA® elastan
The high proportion of polyamide microfibre gives the product its strength. The double-wound elastic fibre provides the great compression properties of the product. The specific features of this product are also achieved through its knitting style.
Maintenance:

Wash in hand only. Do not bleach the product. Do not iron the product. Do not clean the product chemically. Do not dry the product in a tumble dryer. Do not use softeners to wash the product.
Limited light fastenesses.

Lýtkový návlek je správně umístěn, pokud začíná 1-2 cm pod kolenem (1). Pokud je návlek kratší, je lepší ponechat holý kotník (2), než mít návlek oblečený od poloviny lýtka (3).